About
Scott talks with award-winning actress Alison Sweeney about how to maintain work-life balance and enjoy the journey of life by remaining present and celebrating the small things.
Meet Alison Sweeney 
Alison Sweeney is an award-winning actress, producer, director, content supplier, TV host and author who constantly inspires others with how she balances her career while focusing on her family, health and wellness. She currently stars and executive produces Chronicle Mysteries, which she co-created based on her passion for true crime podcasts with serial storytelling.
Follow Alison on Instagram – @AliSweeney
Join the 30 Day Challenge and see what it means to Live Your Days!
What would your life look like if you really learned how to Live Your Days? Take this unique 30-day challenge and find out. Each day, you'll receive daily inspiration and prompts to show you how to live a life where not a single moment is wasted.
Sign up below to accept the challenge!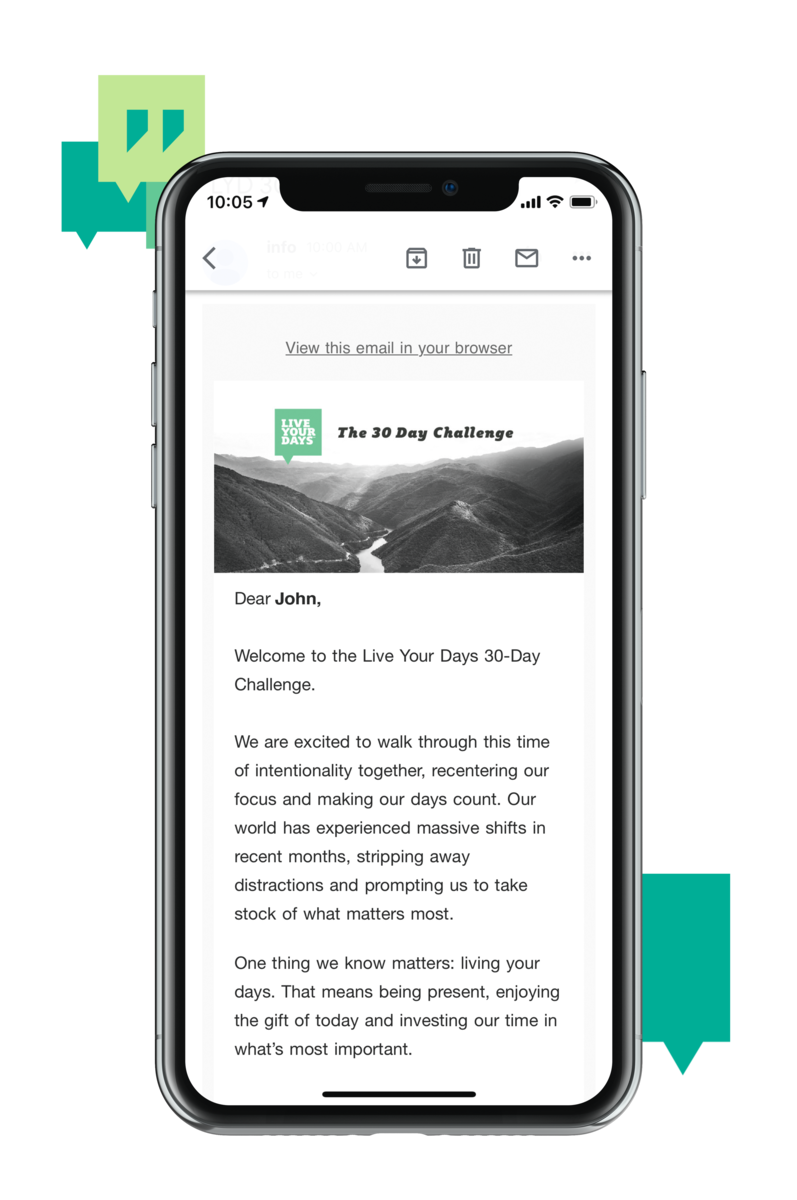 Episode 2
Robin Roberts
Focus on the Fight
October 13, 2020
Episode 3
Marcus Whitney
Claiming Your Creative Power
October 20, 2020
Episode 4
Kristi Yamaguchi
The Love of It
October 27, 2020
Episode 5
Miles Adcox
Make Your Mess Your Message
November 3, 2020
Episode 6
Kevin Nealon
Guess Who's in the Kitchen?!
November 10, 2020
Episode 7
Bart Millard
I Can Only Imagine
November 17, 2020
Episode 8
Verne Lundquist
The Success in Longevity
November 24, 2020
Episode 9
Alison Sweeney
The Days of Her Life
December 1, 2020