About
Scott talks with MercyMe singer and songwriter Bart Millard about cancer, music, his difficult relationship with his father and the transformative power of a relationship with Jesus.
Meet Bart Millard
Bart Millard is a Grammy-nominated singer and songwriter. He's best known for penning and performing "I Can Only Imagine", which went #1 on Radio & Records Christian AC Chart and top 40, adult top 40, and country radio charts.
Twitter / Instagram: @BartMillard
Join the 30 Day Challenge and see what it means to Live Your Days!
What would your life look like if you really learned how to Live Your Days? Take this unique 30-day challenge and find out. Each day, you'll receive daily inspiration and prompts to show you how to live a life where not a single moment is wasted.
Sign up below to accept the challenge!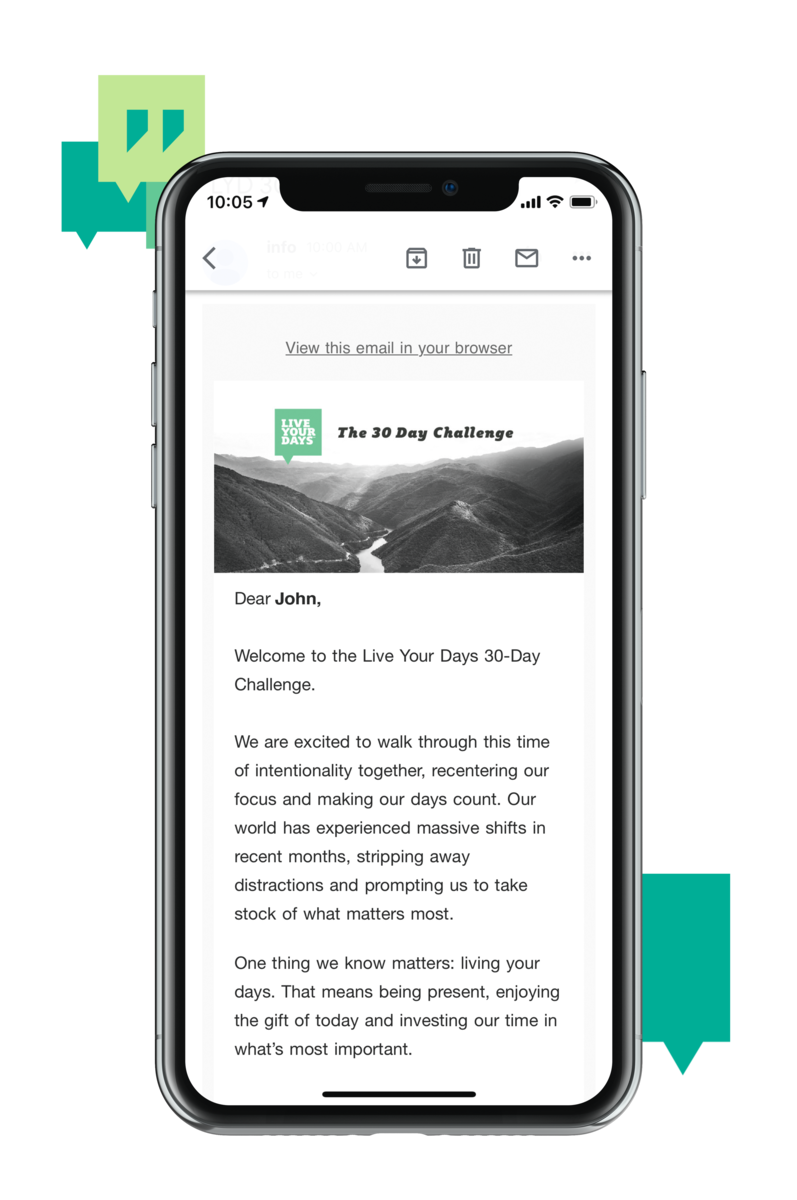 Episode 8
Verne Lundquist
The Success in Longevity
November 24, 2020
Episode 9
Alison Sweeney
The Days of Her Life
December 1, 2020