Guess Who's in the Kitchen?!
About
Scott sits down with actor, comedian and SNL alum Kevin Nealon talk about the importance of navigating success and embracing failure as part of the journey.
Meet Kevin Nealon
Kevin Nealon is an American actor and comedian that has appeared in Saturday Night Live, Weeds, Glenn Martin, DDS and several feature films. He can currently be seen on his YouTube show, "Hiking with Kevin".
Join the 30 Day Challenge and see what it means to Live Your Days!
What would your life look like if you really learned how to Live Your Days? Take this unique 30-day challenge and find out. Each day, you'll receive daily inspiration and prompts to show you how to live a life where not a single moment is wasted.
Sign up below to accept the challenge!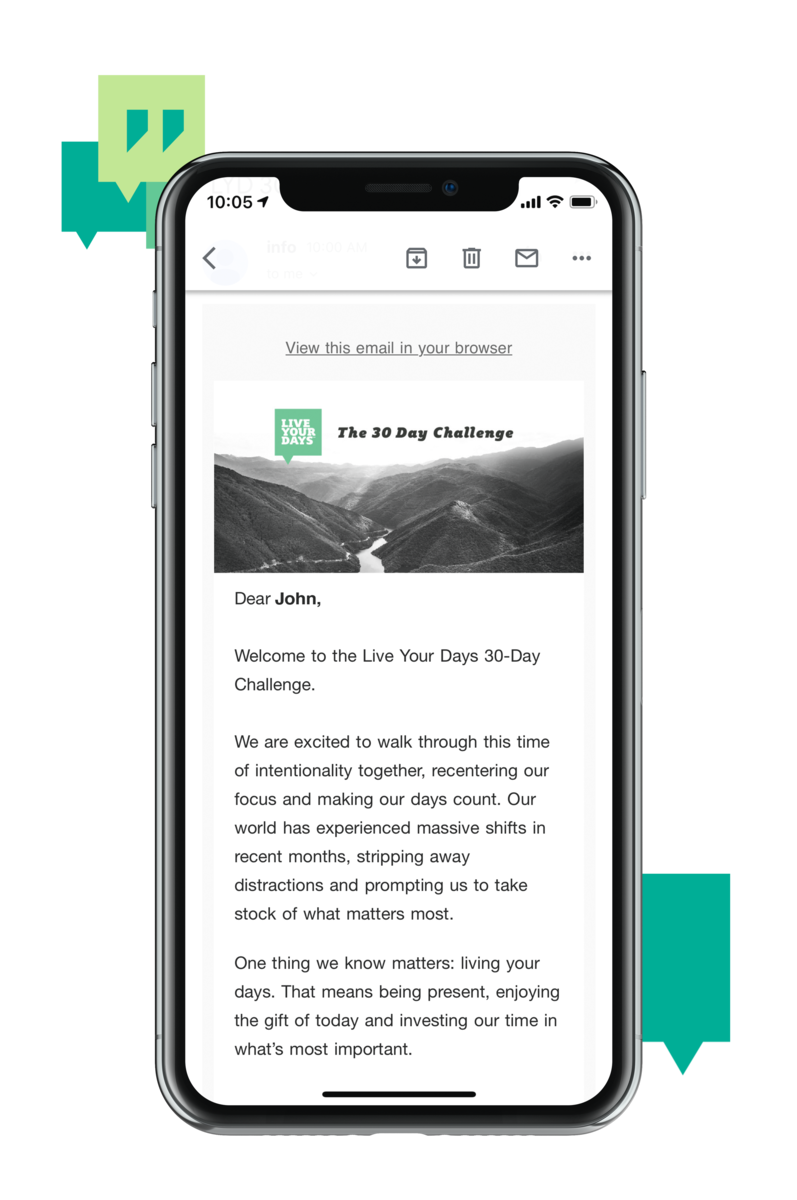 Episode 7
Bart Millard
I Can Only Imagine
November 17, 2020
Episode 8
Verne Lundquist
The Success in Longevity
November 24, 2020
Episode 9
Alison Sweeney
The Days of Her Life
December 1, 2020