About
Scott talks with fellow Olympic skater and children's author Kristi Yamaguchi about developing a love for skating, the importance of work ethic, and creating her children's literacy foundation, Always Dream.
Meet Kristi Yamaguchi
Kristi Yamaguchi is an Olympic figure skater and gold medalist. She is the author of several children's books, including Dream Big, Little Pig!. Today, she leads AlwaysDream.org, which aims to improve childhood literacy in underserved communities.
Join the 30 Day Challenge and see what it means to Live Your Days!
What would your life look like if you really learned how to Live Your Days? Take this unique 30-day challenge and find out. Each day, you'll receive daily inspiration and prompts to show you how to live a life where not a single moment is wasted.
Sign up below to accept the challenge!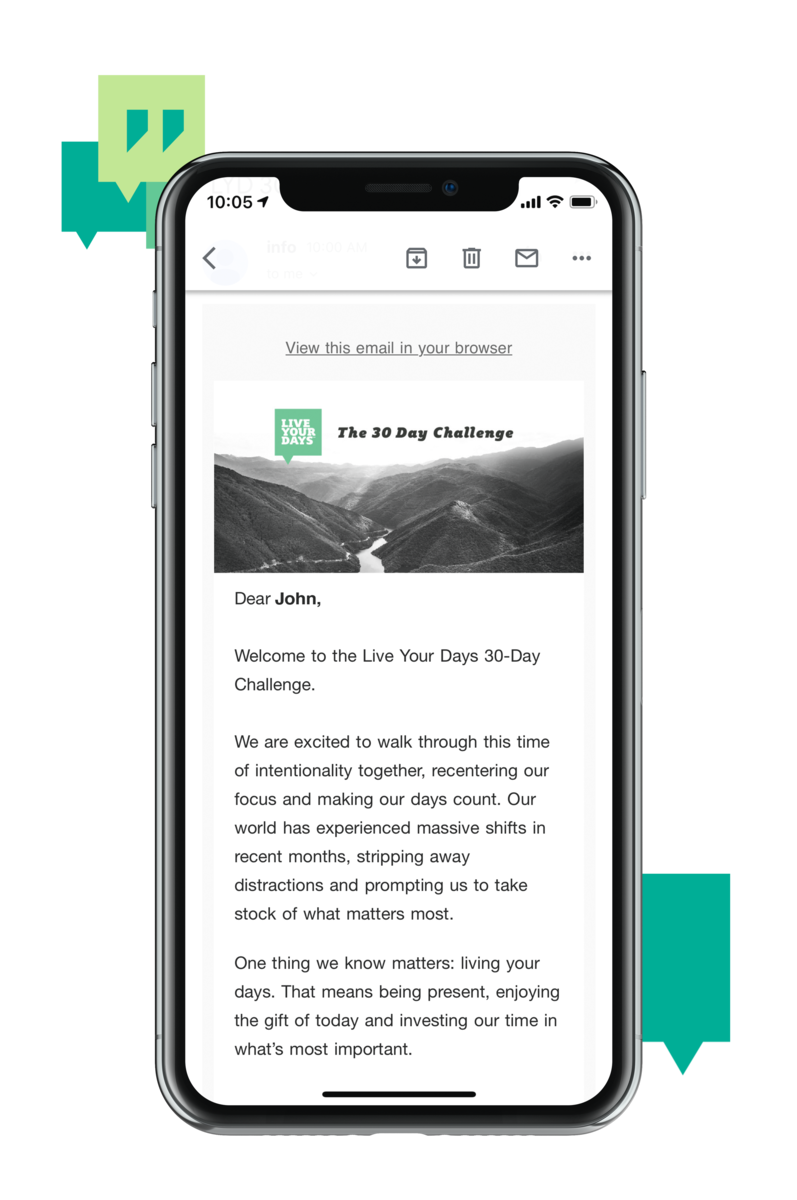 Episode 5
Miles Adcox
Make Your Mess Your Message
November 3, 2020
Episode 6
Kevin Nealon
Guess Who's in the Kitchen?!
November 10, 2020
Episode 7
Bart Millard
I Can Only Imagine
November 17, 2020
Episode 8
Verne Lundquist
The Success in Longevity
November 24, 2020
Episode 9
Alison Sweeney
The Days of Her Life
December 1, 2020