Claiming Your Creative Power
About
Scott sits down with Marcus Whitney to discuss his journey from college dropout to wildly successful entrepreneur, speaker and author.
Meet Marcus Whitney
Marcus Whitney is a entrepreneur, speaker and author of the new #1 Amazon Bestselling Book, Create and Orchestrate. Marcus is the co-founder and owner of Jumpstart Health Investors, Co-founder and minority owner in the Nashville Soccer Club, husband and father of two. 
Join the 30 Day Challenge and see what it means to Live Your Days!
What would your life look like if you really learned how to Live Your Days? Take this unique 30-day challenge and find out. Each day, you'll receive daily inspiration and prompts to show you how to live a life where not a single moment is wasted.
Sign up below to accept the challenge!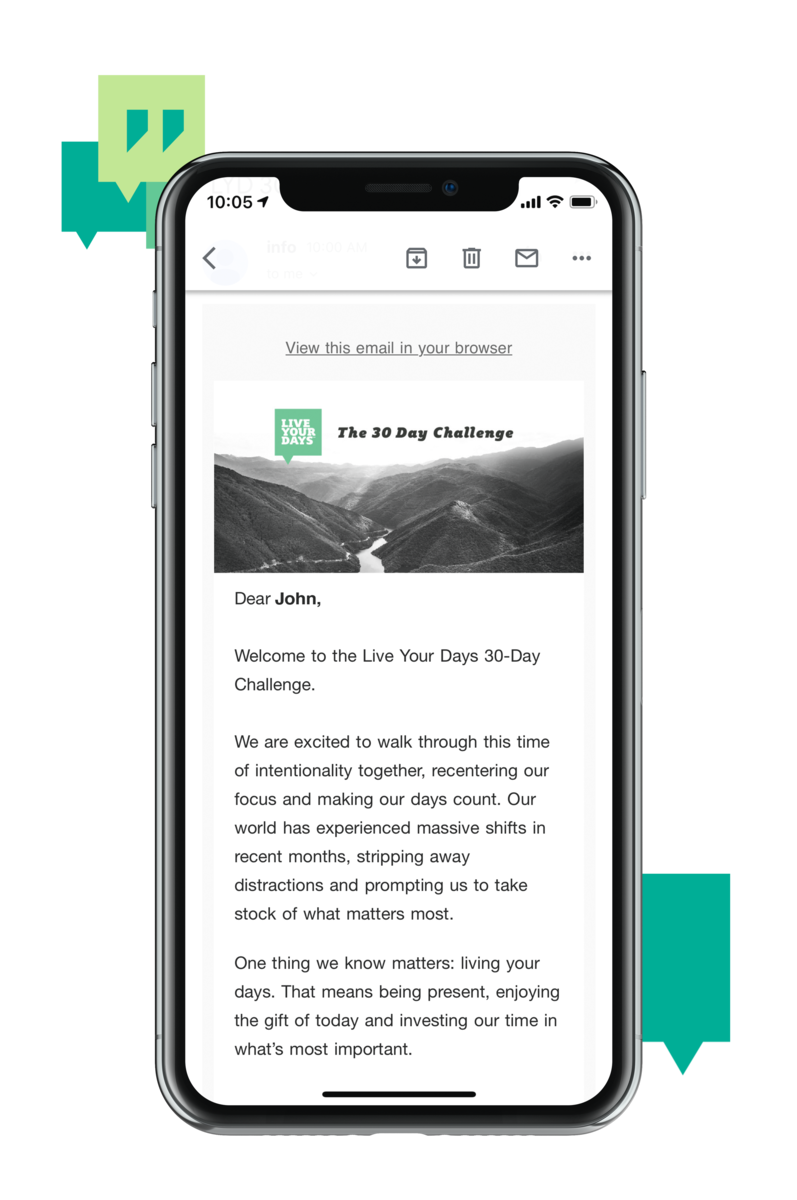 Episode 4
Kristi Yamaguchi
The Love of It
October 27, 2020
Episode 5
Miles Adcox
Make Your Mess Your Message
November 3, 2020
Episode 6
Kevin Nealon
Guess Who's in the Kitchen?!
November 10, 2020
Episode 7
Bart Millard
I Can Only Imagine
November 17, 2020
Episode 8
Verne Lundquist
The Success in Longevity
November 24, 2020
Episode 9
Alison Sweeney
The Days of Her Life
December 1, 2020