Make Your Mess Your Message
About
Scott talks with mental health expert Miles Adcox about how to deal with trauma, stress and connecting with ourselves so that we can lead more fulfilling lives.
Meet Miles Adcox
Miles is the Owner and CEO of Onsite, an internationally-known emotional wellness lifestyle brand that delivers life-changing personal growth workshops, inspiring content, leadership retreats, and emotional treatment. Miles is passionate about coming alongside individuals and organizations and helping them raise their emotional intelligence and overall wellness.

Miles Adcox Official Site
Join the 30 Day Challenge and see what it means to Live Your Days!
What would your life look like if you really learned how to Live Your Days? Take this unique 30-day challenge and find out. Each day, you'll receive daily inspiration and prompts to show you how to live a life where not a single moment is wasted.
Sign up below to accept the challenge!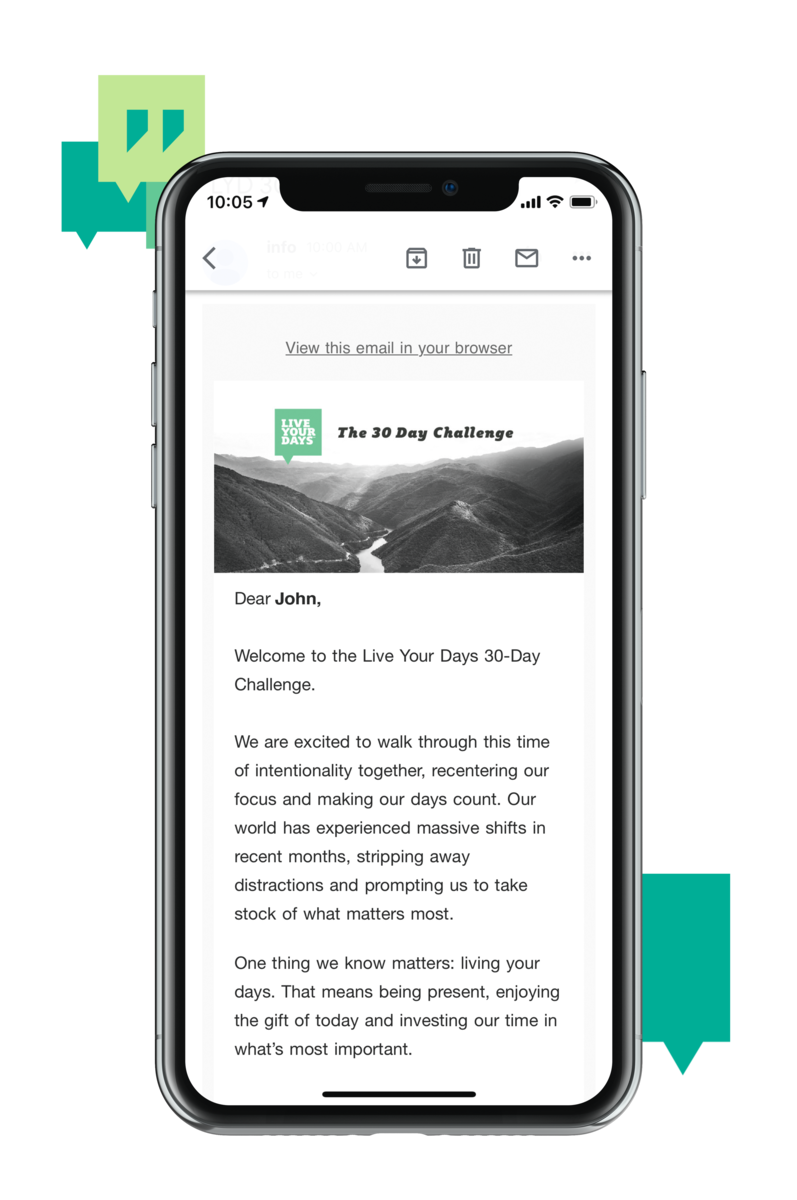 Episode 6
Kevin Nealon
Guess Who's in the Kitchen?!
November 10, 2020
Episode 7
Bart Millard
I Can Only Imagine
November 17, 2020
Episode 8
Verne Lundquist
The Success in Longevity
November 24, 2020
Episode 9
Alison Sweeney
The Days of Her Life
December 1, 2020